The Anatomy of a Friend Letter
by William S. Frank, President/CEO of CareerLab®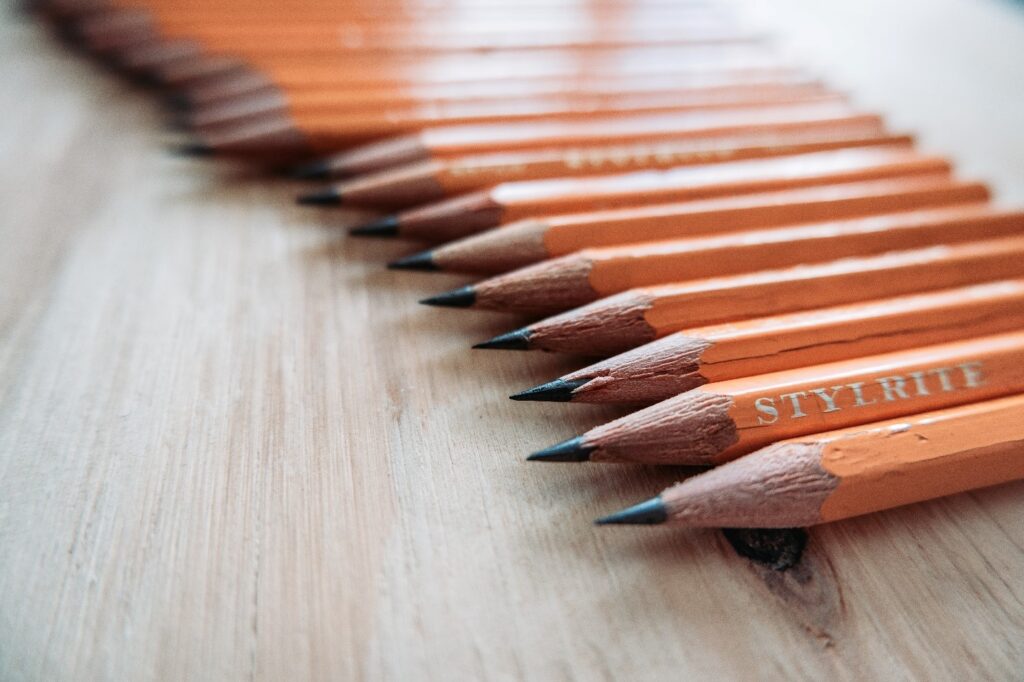 This is a simple, easy-to-understand, four-part format that's been perfected over many years.
Part 1: Warm Opening. Explanation of your situation.
Part 2: A word picture of your Career Blueprint: goals, objectives, where you fit.
Part 3: The Close asking for advice and ideas.
Part 4: The End
Part I: The Warm Opening

The idea is to get a letter that feels personal to the recipient but could be sent to 1,000. One of my candidates called this a "Universal personal." It sounds as if it's directed to one person, but it could be sent to a thousand. And each reader (recipient) would receive it as personal.
Say you have a contact list of 250 names. Customizing the beginning of 250 letters is time consuming. If you use a "universal personal" beginning that simplifies the mailing immensely.
Make every sentence personal as though you were speaking to a dear friend. When I write my marketing letters, I think of Tom or Nancy by name and write just to them. And shoot for casual, "kinda-sorta" language that sounds like you. Here are a few openings:
Hey Mark,
It's been a minute since we spoke and I wanted to give you an update. Saying that it's been a wild year, seems cliché at this point…but it's been a WILD year!
Dear Steve,
Hope you had great holidays and are off to a good 20–!

Since leaving Merck, I have dedicated my time and efforts to helping the people from my home town of Bay St. Louis, Mississippi which took a direct, devastating hit from Hurricane Katrina. I am fortunate that I was at a point in my life and career that I could give something back to my community.

Dear Margaret,
You saw my first career change at the end of graduate school when I decided to leave the solitude of academia and join the invigorating team culture of corporate America.

It was the right move for me.

Hi Sandy,
For 22 years I've been "Joe Target." It's been a great career that allowed me a variety of opportunities through 15 different leadership positions and 5 moves throughout the Midwest. That's a lot of days in red and khaki.

However, the environment has changed.

Dear Jack,
The decision by the Bank of America in June to "seek out a new Director of Finance" left me stunned for a period of time. But I love fresh starts! The promise of a new year, reset buttons, dawn breaking…. each can be invigorating! I'm writing to seek your personal suggestions and insights about my fresh start.
Dear Mark, [This letter is customized for a specific reader.]

I was thrilled that our families could watch the Army-Navy playoff game together. It was the highlight of our month.

As you know, my new year is presenting me with a freedom to branch in new directions. I'm so excited about moving forward. With this in mind, I want to reach out to you for your thoughts and ideas about my transition.

Dear Karla, [This letter is customized for a specific reader.]
My respect for you is no secret, and you have your finger on the pulse of what's happening between companies and nonprofits. So, I'm reaching out to you to get your thoughts on my next move.
Part 2: A Word-picture of your "Career Blueprint."
The purpose of this section is to tell readers where you're going. They can't help you land the 95-98% good fit if they don't know what it is. Here is where you tell them. The more detailed, the more helpful.
Consider buying a new car. If I tell friends I'm looking for a new car without being specific, I'll get random, unhelpful suggestions for vehicles I'd never want. For example:
To be honest, none of these suggestions fit me. But if I don't act interested in their wrong suggestions, my friends will feel rebuffed.
However, if I tell friends I'm looking for something specific, their ideas are more targeted and helpful. For example, "My budget is $40,000. I'm looking for a black one- to two-year-old small European SUV, like a BMW X3, Volvo XC40, or Infinity QX50. I prefer fewer than 30,000 miles." (Naturally, these makes and models will be obsolete by the time you read this. Never mind. You get the idea.)
Now the suggestions will be more on target, much less a waste of time.
This is true when talking with others about employment. The more specific we are, the more helpful friends, acquaintances, and referrals can be.
You can use your "Career Blueprint" and "Ideal First Month" to craft a word picture of the 95-98% good fit. You might want to include such specifics as job title(s), industries, favorite companies, size of company, duties and responsibilities, location(s), willingness to travel or relocate. The more specific, the better.
And don't fear being specific. Your contacts can suggest random, interesting possibilities. So don't feel boxed in by specifics.
In the car analogy, my neighbor Randy might say, "Bill, I see you wanted the BMW, Volvo, or Infinity, but I'll tell you what: my boss, Jeremy, is selling his year-old Mercedes EV SUV. It's showroom-clean with 12,000 miles for $35,000. Now there's a deal worth considering."
This story is a good example of a word picture:
I'm writing to ask for your thoughts and ideas about my transition.
I'm looking for a marketing or operations position in sports, service, product or retail with a company that's big, but not too big. A mid-to-large organization, but not a Fortune 50. I'm steering clear of giants like Walmart, Macy's and JCPenney.
I'm highly-interested in sports teams like the Twins, Vikings, Timberwolves, and the University of Minnesota Athletics. And other companies like these: Gander Mountain, Ecolab, Valspar, Caribou, Northern Tool and Equipment, Land O'Lakes, Advanced Auto Parts, Dairy Queen, Toro, and Kemps.
My time with Nordstrom has allowed me to build and grow teams in a fast-paced, work-hard, play-hard environment. I want to continue driving outstanding results.
As you know I've never been a "checklist leader," or simply an executor. The right fit for me will allow me to push my team and department beyond the predictable, and to lead by innovation when possible.
I have a reputation of being an outstanding boss who surrounds himself with outstanding talent while leaving every team and work center in a better position than I found it. I know there's a company looking for someone like me to take their marketing or retail team to the next level. We just need to connect.
You'll find other examples in the sample letters.

Part 3: The Close
A cool thing about the "Friend Letter" is that you don't have to write the close. An ideal end to the letter was written by an attorney-client in 1985, and can't be improved. Candidates that edit or change it invariably make it worse. There's no harm in using it word-for-word. No one has ever told me, "Hey, someone said he saw that ending before."
1. Strong Close:

You use the strong close with people you actually plan to call. This is the best ending, because it keeps the outcome in your hands. You remain in control, which is where you'd like to be. Here goes:
"Sandra (use their name here), I plan to reach out to you within the next 10 days to be sure you received this email and to ask if you have any advice or ideas about people I should contact, or specific positions or opportunities I should pursue. I appreciate your taking the time to consider my situation, and I look forward to talking with you soon."
2. Weak Close
You can use the strong close with 25-50 people, and after that you run out of time or energy. You could send a letter with a strong close to two groups of 50, and stage the letters two weeks apart. Still, at some point, you may want to use the weak close, especially for people you've been out of touch with, like high school or college friends, or distant work colleagues. The weak close basically says, "The ball is in your court. Contact me if you have any advice or ideas." Here goes:
"Mike (use their name here), if you have any advice or ideas about people I should contact, or specific positions or opportunities I should pursue, please contact me at 800-555-5555. I appreciate your taking the time to consider my situation, and I look forward to talking with you soon."
"Thank you for your time and consideration" appears too often and sounds like a form of begging. "Sincerely" is generally a poor close to a letter, because nearly everyone uses it. Why should you? This is your chance to be "new and different"—and employers like that.

"Very truly yours" is nearly as bad, because it's used almost exclusively by lawyers. After threatening to sue you, they close with a coldhearted "Very truly yours."

World-famous photographer Ansel Adams was a great letter writer. (See Ansel Adams: Letters and Images 1916-1984, Little, Brown and Company.) We can take a lesson from him. Some of his letters ended with humor: "Cheeriow, luff and all that," "LET'S GO!!!," and "Whoops." Others ended with heart: "All best, always," "With all best wishes," and "Warmest greetings to all."

Scott Nearing, a pioneer in the back to the land movement, and author with his wife Helen, of "Living the Good Life, signed off with: "All good to you."
Business letters can be warm and friendly as long as they're not too personal. You have to sense the character of your audience and write accordingly. Some readers can stand more warmth than others. In general, it's better to be too warm than too distant.

Phyllis Record, the executive assistant who helped me start CareerLab sent me a thoughtful note that ended with "Thinking the best for you." That heartfelt note encouraged me to renew an old friendship—and hire her again!

This year Howard Edson wrote his own Christmas card, a small booklet of his thoughts on life. He signed it "Season's blessings"—quite striking compared to the usual "Merry Christmas, Happy New Year!"

After an eight-hour job interview, Steve Jorgensen wrote a thank you note that ended "With kindest personal regards." It was the perfect touch.

Next time, instead of closing with "Sincerely," "Best regards," or "Very truly yours," let yourself risk a better ending. Two of my personal favorites are "Enthusiastically," and "Good wishes, always." You could try something like:
Remember, the ending of a letter is just as important as the beginning and the middle. It's your one chance to make a strong lasting impression.
And also, if you end with "Sincerely," you flunk the class.
Last of all, be sure your email finishes with a complete footer, like this. You can even include a motivational or inspirational quote if it strikes your fancy. It helps make you memorable. Here's a sample footer:
Talk soon,
Marty
Martin C. Bucco
4563 Coronado Drive
Oceanside, California 92057, USA
mcbucco@example.com
C: (760) 555-1212
"The best way to predict the future is to plan it." ~ Peter Drucker
Now let's look at Friend Letters That Produced Job Offers.