by William S. Frank, President/CEO of CareerLab®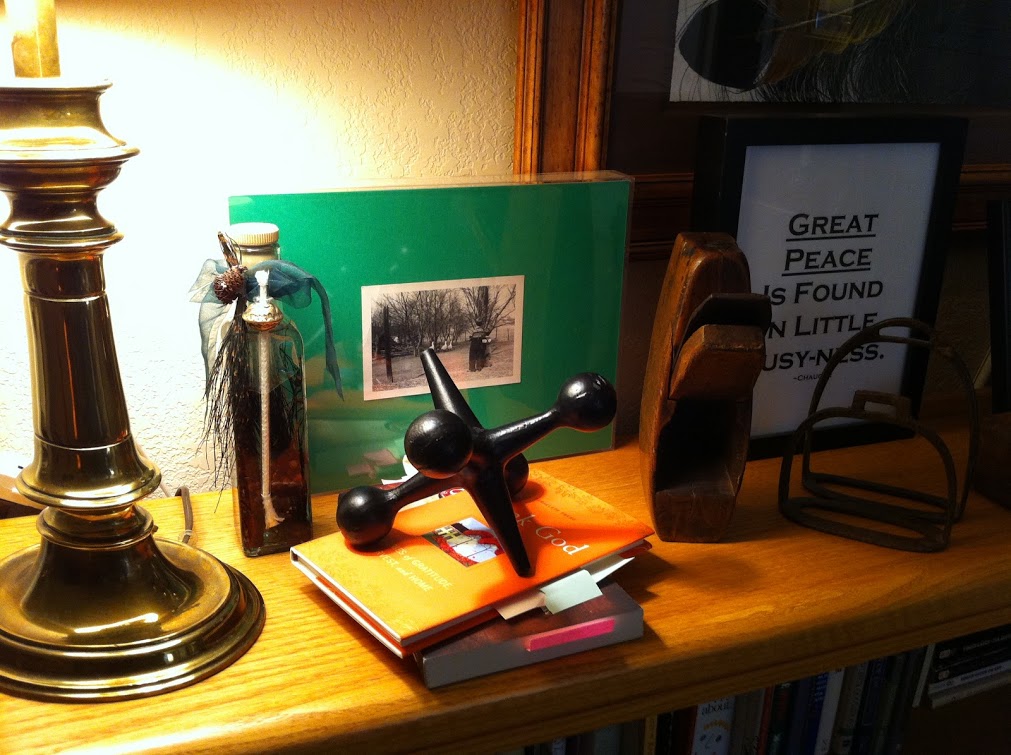 Photo of the Author's Study
OK, so this isn't exactly humble. It's the result of a middle-of-the-night brainstorming, the kind you can't turn off, the kind that forces you out of bed at 4:30 a.m. to write it down. These are 10 ways I approach our work together:  
Most importantly, I care about you and care what happens to you. I want to take care of you.


I turn clients into friends, many friendships lasting through four or five career moves up, some as long as 40 years.


I often see more of your success than you do.


I can take the complexity of a person's life and turn it into simplicity (a simple vision).


I'm a master at solving life puzzles, figuring out how the pieces of the past fit together into a coherent whole.


I've worked in more than 75 industries, in most all professions, functional areas, levels and titles. Very little will surprise me.


357 brand-name corporations, small businesses, non-profits, and educational institutions have hired me to provide career consulting and executive coaching services.


My client list reads like a Who's Who. You'll be proud to join them.


I'm an expert in career transition, moving from job to job, including:
   a. Planning
   b.  The Birkman Assessment, the blood test, X-Ray, CT Scan, and MRI for careers.


   c. The Million-Dollar Resume




   d. Letters to Friends and Cover Letters (I wrote the book)




   e. Interview Preparation – My clients come in first, not second or third.


   f. Developing multiple job offers.
   g. Negotiating the right compensation package.
   h. Getting started on the right foot.


I'm an expert in the exploration of entrepreneurial options, including consulting, franchising, starting or buying a small business, or purchasing an existing company.


I've spent 50,000 hours in direct one-on-one counseling with clients. I've seen and heard it all.


I often work in the most troubled industries, the ones downsizing and laying off. My clients nearly always get hired. Therefore, the goodness or badness of the economy is irrelevant.


I like to create "a little miracle" in each counseling session. I want you to leave feeling better leaving than when the meeting began.


I listen 80% and talk 20%. Listening is my favorite thing. Janis Fairchild, CEO of DATA, said, "Bill Frank listens, and he actually hears."


My company is small and personal versus big and impersonal.


Not a jack-of-all-trades, a mile wide and an inch deep, I do one thing well.


I have a low-volume practice which means you'll receive plenty of attention. I return phone calls immediately.


I practice utter confidentiality.


I had a rocky road in my own early career, so I understand and appreciate your struggle.


My practice has been virtual since 2012; I can partner with you wherever you are.


I believe your next position should be a "95-98% good fit," and generally achieve that.


I've seen spectacular success and spectacular failure, and know how to achieve success.


I believe in "Career Success and Life Happiness," which equals balance.


I love what I'm doing (see article "25 Reasons I Love Consulting), and that love will translate to you. As Kahlil Gibran in

The Prophet

said, "Work is love made visible."
Well, that's 24 ways I approach our work, not 10. But hey, who's counting? With my help, you'll get focused, create a blueprint or vision for your future, develop an action plan, and achieve the success you deserve. 
That's my commitment.