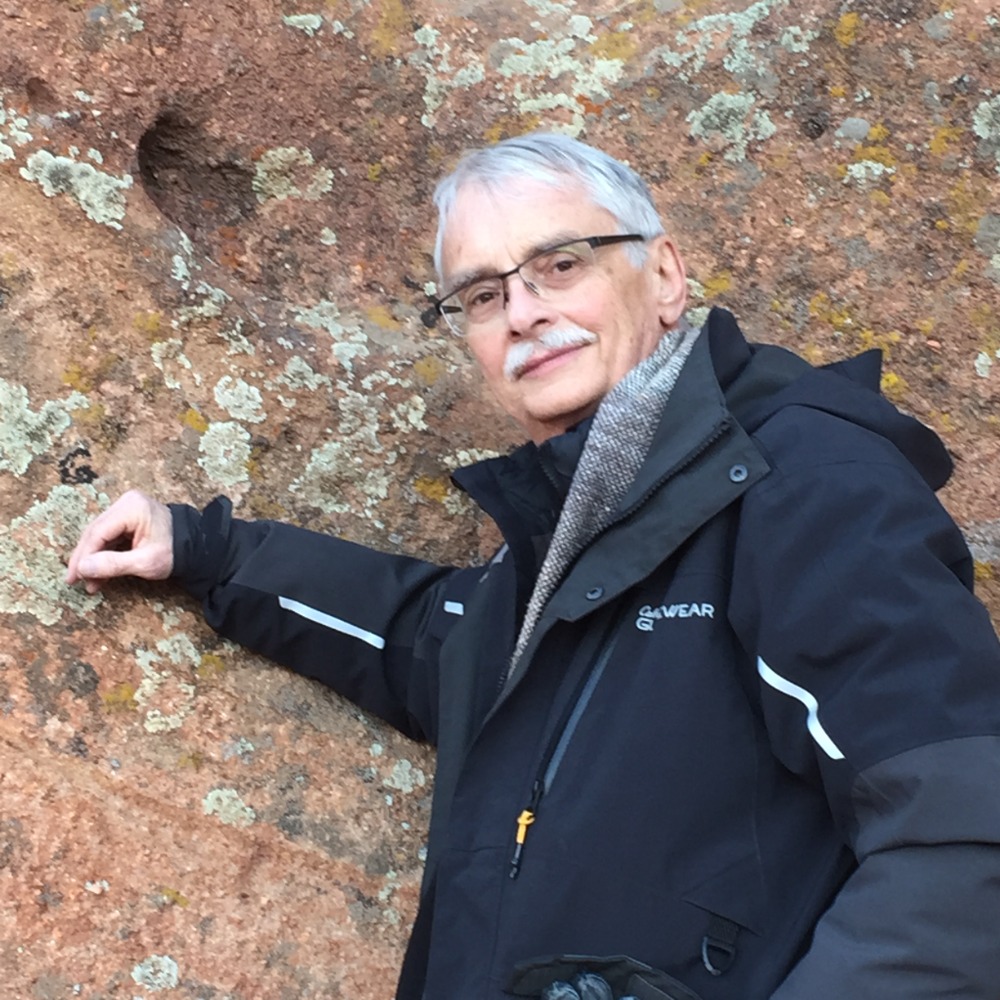 Bill Frank in Eldorado Canyon State Park, Colorado (2019)
I'm not famous like Tom Peters or Seth Godin. I'm not a Wharton MBA or a Harvard Ph.D. I've spent 40 years coaching executives and professionals to be more effective and make the right next career move. I'm Bill, someone you can trust.
I'm a 3rd-generation Coloradoan. My grandfather was a doctor. My father was a doctor. My mother was a nurse. My future felt pre-ordained. I was the only kindergartener who declared pre-med.
Sadly, my dream of wearing the white coat and stethoscope ended abruptly during my sophomore year in college. That's when I met the four horsemen of my academic apocalypse: analytic geometry, calculus, organic chemistry, and statistics. That's when I learned I wasn't going to be a doctor.
It shattered my world.
For the next 15 years I majored in trial and error. First, I tried to wear the minister's frock, but it didn't fit. Then I taught philosophy at a community college. That failed too, and with it, my first marriage. 
After the divorce, I still had to make a living. I started a small construction company building spas, saunas, and decks; it was very successful, but only until my second wife left and married a good friend.
Four careers, two divorces, an advanced degree, and no clue. I was 34 years old. Could it get any worse? What was I to do? Who was I to be?
Searching for answers, I took a class from Denver motivational speaker Joe Sabah called "How to Get the Job You Really Want." 
Well, I didn't immediately find the job I really wanted.
Instead, I discovered these words:
Each person has his/her/their own vocation. The talent is the call. There is one direction in which all space is open to you. You have faculties silently
inviting you there to endless exertion. You are like a ship in a river; you run
against obstructions on every side but one; on that side all obstruction is
taken away and you sweep serenely over God's depths into an infinite sea.
~ "Spiritual Laws" by Ralph Waldo Emerson, 1841.
This quote suggested there's a "right place for everyone" – including me! In the long run, that realization has been more valuable than any job offer. Thank you Joe Sabah, and Ralph Waldo Emerson, too.
Seeking a more contemporary context, I turned to the best seller "What Color is Your Parachute?" Author Dick Bolles convinced me that "Career Planning" indeed was a field that I could pursue. It would provide a professional identity and personal sense of purpose.
To get started, I took Dick Bolles at his words – all 352 pages of them. I taught career classes at a "free university" for lifelong learners. One of my courses, called "What Color Is Your Parachute?" attracted up to 60 students per session and I was paid on commission.
This felt natural. My talent, as Emerson would say, was calling me. I had found the side of my ship with no obstructions. With Joe Sabah's guidance, I set up a 135 square foot office in my home, and equipped it with a desk, phone, and a yellow rocking chair for clients.
I charged job seekers $15/hour with a money-back guarantee if they didn't like the first session. Years later, only one person has asked for a refund.
Then I had another crucial success, a real turning point: I met my third wife. (We've been married 39 years.) Early on, she introduced me to the executive assistant of the former Vice President of Human Resources for Gulf Minerals. Ken Dean had started his own consulting firm and shared his office space and some of that assistant's time.
One day we got a call from Bill Morin, Chairman of Drake Beam Morin (DBM), which at the time was the world's largest outplacement firm (now merged with Lee Hecht Harrison.) At Morin's request, Ken and I – plus Howard Edson – opened a Denver office for DBM. Our clients were executives of Fortune 500 companies. I had arrived!
With my boss's knowledge, I continued private coaching on the side. Deep down, I found helping individual clients gratifying and I remembered the satisfaction of being my own boss from my deckbuilding days.
In 1985 I stepped away from DBM and launched CareerLab®.
It sounds like an impulsive leap into the void. In fact, it was anything but. For a year I had carried a blue file folder called "War Plan" in my briefcase. It contained financials, graphics, and a marketing plan: the works. I left DBM on a Thursday and signed my first corporate client on Friday.
The timing was perfect. Companies were laying off 50, 500, even 5,000 at a time. I was beating the national outplacement competitors by charging less and by being "small and personal." I advertised and marketed CareerLab® through 30 different methods.
The business soared.
I hired consultants and staffed up to meet the high demand. We leased Class-A office space and furnished it with custom furniture.
Since then, CareerLab® has represented 357 corporations, including AT&T, Coca Cola, HBO, Janus, KPMG, Lockheed Martin, Pentax, Schlumberger, TRW, and Village Inn, as well as nonprofits and educational institutions.
Along the way, a funny thing started happening. Departing executives would say, "I don't want outplacement. I want Bill Frank." Several hundred professionals and business leaders hired me to personally guide them in their career journeys.
In the late 1990s, the new Internet drove the dot com boom and demand for outplacement services stalled. CareerLab® downsized, reshuffled, and cut back until I once again I was consulting independently.
Don't shed a tear for me . . . because I didn't. The larger company was successful and fun in its own way. But I'm not a natural-born leader. I love doing the work, not managing it. Flying solo suits me as long as I can help people solve their career problems and rediscover their happiness.
It has been 58 years since I was that shattered college sophomore who dropped pre-med and lost his way.
I could retire. But I won't.
I keep a thick folder full of the biographies of men and women who've worked successfully into their 80s and even their 90s. Their contributions inspire and challenge me.
Peter Drucker, the founder of modern management, wrote 39 books and lived to be 95. When asked which of his books he liked best, Drucker replied, "My next one." That's a winning attitude. Closer to home, my long-time barber Al Pacheco worked well into his 80s until his health failed.
So I continue consulting. (Maybe a little less often as my wife and I approach our 40th anniversary and spend more time together. We even adopted a puppy, but that's another story…)
The biggest reason why I consult is that I still care. After listening to the concerns of thousands of displaced executives and professionals, certain common stories and themes emerge. Yet each life is a sacred one-of-a-kind journey.
I could've become bored and callous.
But in each of my clients I still recognize a little of that discouraged college sophomore and abandoned deck builder.
Back then, I could've used the help of somebody like today's Bill Frank with years of professional experience, a briefcase of insightful tools and an open door.
Today I do just what my grandfather, father, and mother did: I help people.
No, I don't wear a stethoscope or a white lab coat. But like them I listen to clients' concerns, make a diagnosis, and implement a treatment plan. We follow the plan until their situation improves, often dramatically. A physician, who knows me well, said, "Bill, you're a primary care internist for careers." And I like that: I've come full-circle.
Emerson's concept, that there's a "right place for everyone," regardless of the adversity of their circumstances, has been a guiding principle for me. In truth, I've never seen it fail. As you read this, I believe the same is true for you: There is one direction in which "all space is open to you."
I am still writing my story. It will have a happy ending.
Yours will, too. I am certain of it.